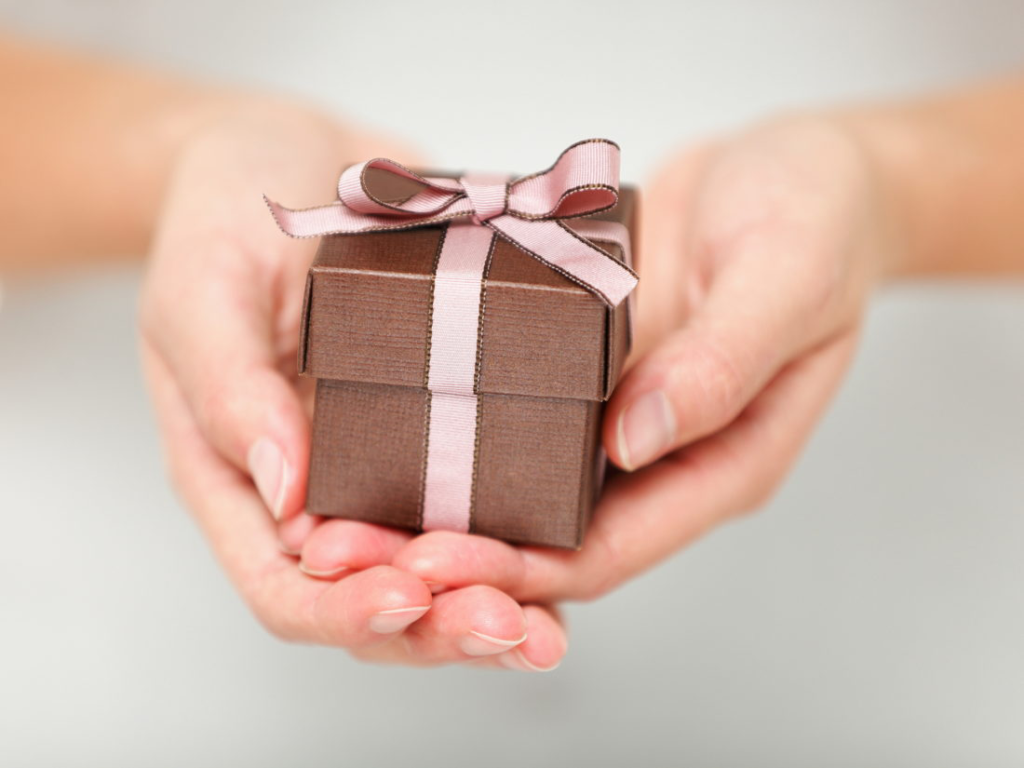 Are you looking for the perfect gift to give your boyfriend or husband, no matter the occasion? Check out these 10 awesome just because gifts men will love.
Are you trying to find the perfect "just because" gift for that special man in your life?
An unexpected gift is always a great way to bring a smile to a special someone's face. Whether you're looking for that perfect just because gift for your husband, father, brother or special friend, online shopping helps to provide the best opportunities for finding that perfect gift.
Remember, there are no rules for these spur-of-the-moment, just because gifts. Have fun with them!
Check out these 10 awesome just because gift ideas that your man is sure to love:
Google Home
"Hey Google, what's the temperature outside right now?"
Looking for your own personal assistant? Google Home is an ideal gift for anyone with a busy schedule.
Google Home technology allows users to speak voice commands and interact with the system. Users can control home utilities and appliances, listen to music, receive news updates and have their schedules read to them.
The device is even capable of distinguishing between six different users by voice.
Pocketknife
A quality pocketknife is always a thoughtful gift for the man in your life.
Whether they love to trek and spent time in the forest, or they enjoying puttering around the house and tackling various projects, a pocketknife is versatile enough to suit almost any of the men in your life.
Let's take the Fenix Ruike Knife, for example. This is a great, everyday carrying knife that combines functionality with quality and compactness. Some of it's most useful features include blades, scissors, wire cutters, bottle opener, drill, screwdriver and tweezers.
And, of course, what pocketknife is complete without a corkscrew? It looks at though this might just be the perfect random gift for him.
If you're looking for a wider selection of pocketknives, be sure to visit this website for a larger assortment of knives.
Helgrey GMT Watch
This is the perfect gift for the adventurer in your life!
Black leather, water resistant up to 50 meters and professional? This heavy-duty watch checks off all of the boxes when it comes to versatility. Originally created for aviation, this watch has the ability to track two time zones and the same time. This is all possible with the addition of a fourth hand on the watch face.
While this watch is fit for any daring expeditions, it's also perfectly suitable in an office environment and a seamless addition to any formal suit and tie.
Bose Soundsport Pulse Headphones
Looking to find the perfect headphones for that fitness junkie in your life?
After all, music and workouts happen to go together hand-in-hand. But, conventional headphones are known to pose challenges throughout the course of a workout.
While the Bose Soundsport headphones benefit from excellent sound quality, it's the built-in heart-rate sensor that truly sets it apart from other wireless headphones. This sensor keeps track of your heart rate and overall activity and records it in an app. The user can then use the app to track their progress and determine how far they are pushing themselves.
Another beneficial component of the Soundsport Headphones is the chargeable case. This case has a battery life up to 18 hours and each 15-minute charge allows the user an hour of use.
Holdfast Traveler's Wallet
For the man always on the road, not just any wallet is going to do the best job for their travels.
The Holdfast Explorer Wallet is a new travel essential. While the wallet is attractive and trendy in leather and canvas materials, it also ensures all belongings are kept dry, safe and contained in one place.
Not only does it function as a typical wallet, it also has enough room to hold a standard phone, batteries, passport, lens caps, etc.
Kiehls Nourishing Beard Oil
Let's face it, men with beards happen to care deeply about their beards.
And, the same way that we desire keeping our hair at its healthiest, the same runs true for men with their beards.
This beard oil helps to soften facial hair and soothe dry, rough skin. From second day scruff to well-manicured beards, the oil softens hair and exfoliates the skin beneath. It also helps to rid of redness and bumps and minimize ingrown hairs.
You and your man are going to love the fresh, all natural smells of sandalwood, eucalyptus, and cedarwood.
Old Fashioned Kit
What's better than a just because gift that highlights someone's favorite drink?
In this case, we're calling all whiskey lovers!
An old-fashioned kit combines all of the essential elements of the classic old-fashioned cocktail. The kit includes two old-fashioned style glasses, bitters, ice molds, a muddler and a zester.
Now it's just up to you to select their favorite whiskey!
Fitbit Versa
Is the man in your life looking to opt for a more healthy lifestyle?
This is one of the most popular gifts of 2018 and, trust us, it's well deserved. If you're unfamiliar with what a Fitbit is, consider it a cross between a wristwatch and a personal activity tracker.
It's designed to make the user more active and motivate them toward a healthier lifestyle. It tracks the user's workouts, daily activities, sleep schedule and calorie count, amongst many other features.
This is the perfect gift for anyone looking to lead a healthier lifestyle and get in touch with their daily habits. And, with thanks to the latest designs, the Versa also happens to be both trendy and attractive.
Office friendly? You bet.
Creed Aventus Cologne
Give the gift of an award-winning cologne!
Gifting cologne is such a personal gift and shows that you have been considering what type of scent is most suitable for them. It's also something people don't often buy for themselves allowing it to be the perfect gift.
While choosing the right cologne can be a task in and of itself, opt for colognes that have positive recognition.
Creed Aventus one of the most popular men's colognes of 2018 -it's also the recipient of a few major awards. This scent has grown to also become the best selling product in the history of the brand.
Leather Duffle Bag
If you're really looking to spoil that man in your life, look no further than a luxury duffle bag.
A good quality duffle bag is one in which the style and craftsmanship can last a lifetime. We're particularly focused on the Roamographer Bison Leather Duffle. This is a custom, made-to-order duffle bag that combines style and grace with ample room for all of the essentials.
Bison hide? Check?
Genuine leather? Check.
Oversized interior? Check.
This is the perfect companion for your man whether he's a travel junkie, photographer or would simply benefit from finally having a quality bag in tow.
Just Because Gifts are Always Appreciated
Are you looking to show your husband how much you appreciate his love and support?
Or, what about your brother going through a tough time?
Just because gifts are the perfect means of providing a smile to someone who needs it. Show the men in your life just how important they are to you with a simple gift.
Visit our blog for more exciting and up-to-date lifestyle content!