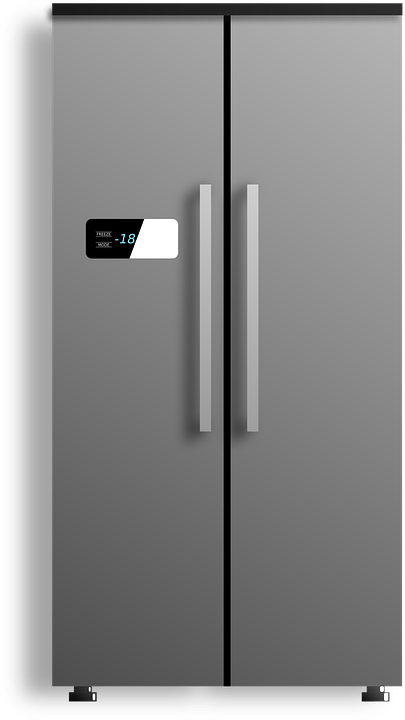 Freezers that are there at home are made different from the ones that are there in restaurants and commercial sites. The retail freezer will be comparatively large than a normal home freezer as it has to hold large quantities of the frozen goods at a time whereas residential freezers have the capacity to hold only a little food.
Even large families with more people to accommodate will opt for these commercial freezers as they can stock up on more food and supplies making them cool and tasty for a very long time.
Disadvantages of Residential or Home Freezers
The residential freezers are designed keeping the average family size in mind. Hence they have limited storage. The fridge itself will be divided into a freezing unit and a cooling unit which the freezing unit will be very small.
The exterior designs and materials of these home freezers are delicate and prone to wear and tear.
They have weak compressors and insulation and because of this, there will be heat loss and fluctuations in the temperature as well.
Features of Commercial retail freezer
They can withstand even though their doors are being opened many times every day.
They have larger sizes and capacities making it easy to store large quantities of stock.
Precise temperatures are maintained no matter what unlike the case of residential temperature. There are options where the temperature can be maintained as low as -2 and +2 degrees celsius.
The thermostats in the retail freezer are accurate and easy to monitor. They will have great precision.
As they have to work in tough environments, the materials that are used in their construction are high-grade materials.
Types of Freezers that are used in the commercial world
1.   Chest Freezers
This is the most economical one out of all four basic types available. This freezer will be in the shape of a large chest. They are mostly used in garages, utility rooms, and the basement of any house.
In this freezer, bulky items that are difficult to store in the normal freezing section will be stored mostly.
2.   Drawer Freezers
These types of freezers are found in large kitchens. The finishing of these freezers varies depending on the type of cook who is going to use this or the place where it is going to be placed.
3.   Upright Freezers
They are a little more expensive than the chest drawers because of the extra space it provides. These are used to store freezing foods that are might be required many times.
They are auto defrosting and there is no need to bend to take the things from this freezer which makes it more convenient than the chest drawers.
4.   Portable Freezers
They are designed in such a way that items can be transferred without any mess. These freezers are ideal for food storage when people go to picnic, boating, or any outdoor activities.
Conclusion
The commercial Freezers require regular maintenance servicing for their functioning and good condition. These freezers consume more energy but with the increased and consistent storage and great cooling capability, this energy consumption is needed.