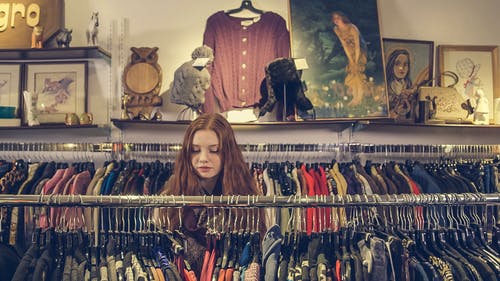 In New York City, you want to look your best. It's a fashionable city, but that doesn't mean snobby. It just means it's a place where many people have style. We love Manhattan's vintage store scene at Arlo Hotel as a great way to get some old-school style. They're some of the most fabulous stores in the city that provide locals and tourists alike with great clothes, toys, signage, and everything vintage.
Sports fans flock to vintage stores like Mr. Throwback in the East Village. It's the spot to grab vintage sportswear from the '80s and '90s, including great NBA jerseys and jackets from brands like Starter. The store has its line of shirts and hoodies, many of which feature New York legends like Derek Jeter or George Costanza from "Seinfeld." It also features a limited supply of game-worn NBA jerseys, a priceless collectible for fans.
Round Two is another excellent vintage shop in the East Village. This shop is now a neighborhood institution and features a remarkable collection of t-shirts, movies, signs, action figures, even VHS tapes. It includes several very high-priced "unicorn" level items and many reasonably priced vintage pieces that attract tourists and savvy locals. The store's t-shirt collection is one of the most expansive in the country, with a mix of styles and themes from various eras and pop culture references.
One of our Arlo Hotel staff favorites for vintage shopping is Hamlet's Vintage, located in the West Village. Founded in 2007, the store is now a local institution located near Washington Square Park. The shop's pieces range from the 1940s through the 1990s, giving customers a chance to pick up a coat or jewelry or other work that's potentially 80 years old. It features some of the city's best men's collections and an outstanding women's dress collection with some glamorous pieces from several different eras.