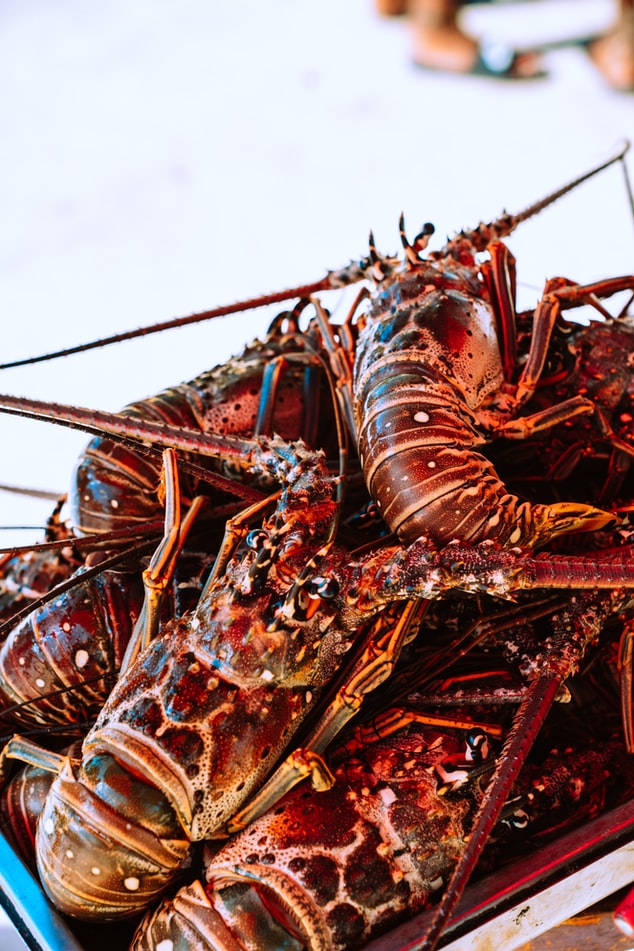 EATING YOUR FISHY FILL IN THE SEAFOOD CAPITaL OF NORTH AMERICA
If someone asked me to name the best place to grab a meal, I would have to stop and think for a moment since there are so many wonderful options to choose from. On the other hand, if you asked me which city offers the best selection of fine dining in the country, my answer would be instant. Montreal. That's right, Montreal is the sea food capital of the world on top of being a city that is rich in culture.
Montreal is more than just a place to eat, it is a whole experience. The restaurants offer a welcoming atmosphere that is paired with some of the best hospitality the country has to offer. The cooks have years of experience that is paired with the freshest provisions you can find in North America. Of course, the fact that you can actually afford more than one gourmet dish in Montreal adds to the overall attraction.
Yes, we know Montreal is just over the border, but believe me, the trip is well worth the cuisine you will enjoy when you arrive. The paradise seafood & gourmet market of Montreal is located in the Canadian province of Quebec and is as lovely a place as you can imagine for fresh seafood, fine dining, and a history lesson all rolled into one.
The US and the province of Quebec are basically one and the same. After all, in the late part of the 20th century, they spent most of their time trying to secede from Canada proper. The only thing that kept all those cooks and all that fresh fish a part of Canada is the fact that they fell a few thousand votes short during the 1995 referendum. Not to be beaten, Montreal remains a dining destination for food lovers of both sides of the border.
ARE YOU LOOKING TO REFINE YOUR PALATE? MONTREAL IS THE PLACE TO DO IT!
According to one of the most prolific restaurateurs in Montreal, David McMillan, Montreal is the new capital seafood and fine dining hotspot due to the advanced palates of the diners more than the skill of the cooks. He runs Le Vin Papillon and Joe Beef, two very well known restaurants which are often booked solid for weeks. He mentions that he has teenagers that come into his eatery to dine on rare lamb liver with a delicate garnish and an equal amount of orders for sweetbreads and kidneys. While this may not seem like an accomplishment, only diners with a certain level of dining experience will appreciate the flavors in the selections.
In comparison, Manhattan, the former food capital is still stuck in a bygone era of red tuna and steak. Literally, every diner you walk into will have at least five different options of each on the menu. While there is nothing wrong with a properly cooked steak, there is no attraction to visiting a giant steakhouse when you are looking for a variety of dining experiences.
Chef Normand Laprise, one of the premier Montreal chefs mentions that during his visit to the States, he often takes the time to drop into pastry shops. Even if there are 100's of pastries available, most
Americans will walk out with macaroons or cupcakes. Again, nothing wrong with staple items, but when you visit the capital seafood location of North America, you will need to have a more open mind. Montreal has seen several culinary revolutions over the last half of decade which is clear in the sheer diversity of culinary offerings.
Back when Montreal just started dipping its toes in high in cuisine, most of it was of the French variety. Of course, it was not on par with Larousse Gastronomique, but no one is! One of the more notable restaurants of the era was inside of the famous hotel, called The Beaver Club. For a whimsical night of culinary bliss, a booking would allow you to order otherworldly dishes such as Soufflé aux Splendeurs du Périgord Le Coeur du Charolais. Many of France's top chefs flocked to Canada following WWII which led to a whole slew of culinary artists obsessed with melting cheese and flambé.
WHY SHOULD YOU EAT IN MONTREAL?
There are a lot of reasons to travel to Montreal, and though the main attraction is the fine dining, there are also picturesque sights and memorable scenery to experience along the way. The evolution of seafood gourmet in the city has progressed rapidly, most of the advancements centered in this century alone. The cooks and residents of the city are technically proficient in a wide range of cooking styles and methods. The size of most eateries in Montreal is modest enough to enjoy a cozy meal while also being trendy enough to be booked solid more often than not.
If you are looking for true casual fine dining, the capital fish market quarter in Montreal is the place to be. The dining style is a clever mix of English and French with a generous mix of naturally evolved dining culture from the locals. This has allowed Montreal the freedom to forge its own culinary path which has since grown into a hot spot for seafood connoisseurs from all over the country.
For many years New York was considered the seafood capital, and also the hot spot for the best American dining the US had to offer. While New York still draws in the crowds with its celebrity restaurants and exclusive dining establishments, it has long since outgrown its title of the casual dining capital. Montreal has slowly but surely taken over this most coveted title by offering visitors an engaging dining personality while also remaining affordable enough to be considered casual.