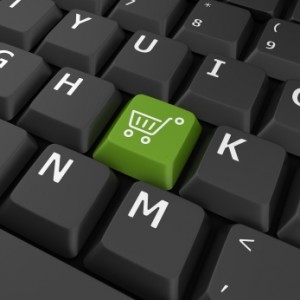 Recently My Voucher Codes conducted a survey of more than 2,100 adults in the UK to see if they did their grocery shopping online and the results may or may not surprise you. Although online shopping has swept the world by storm in most retail categories, when it comes to grocery shopping, 78% of adult UK consumers surveyed still prefer to do their grocery shopping in the store.
Out of the remaining 22% of adults surveyed, 13% said they regularly use Morrisons online grocery store when shopping online for their groceries. Morrisons is a complete market experience offering everything you need for the home from fresh vegetables to batteries to ethnic foods and school wear. Their wide selection and easy use website make grocery shopping a breeze.
Founder and spokesman for MyVouchercodes.com, Mark Pearson, recently stated in an article for Talk Business Magazine that, even though online grocery shopping is not currently the most popular method of grocery shopping in the UK, it is slowly growing in use. He also commented that he is not surprised to see Amazon expanding their online grocery to include produce in the UK, since they already offer it in other markets, such as the U.S.
Not all online grocery retailers offer the same products. For instance some online retailers will offer items normally categorized as "hard lines" in the grocery industry, such as detergents, pet supplies, dry goods, etc. making it easier to sell these items in bulk and compete with warehouse clubs and bulk marketers. In this way, the online grocery trend is helping traditional grocery chains compete with this longtime adversary of the grocery industry. It also provides grocery chains with the ability to offer a wider selection of products, that they would not normally be able to offer due to limited shelf space, by allowing them to offer items online that are not available in the stores.
Other online grocery retailers like Morrisons continue to offer everything that you would find in a grocery or superstore online. It is still to be seen however, if consumers will make the cross over from buying their fresh produce, meat, and dairy items in the store to purchasing them online. So far it seems that the majority of adult shoppers in the UK still prefer to be able to touch their fruit and vegetables, so that they can hand pick the freshest, most delectable produce versus trusting someone else to use the same care and consideration in selecting their fresh products.