As we've seen over the past year, the runaway housing markets in Toronto and Vancouver are started to cool and undergo what will be a long transition towards stability and perhaps even affordability (by some standards). While many realtors have enjoyed the bounty of an out of control market in both of these cities, it has reached a point where even some agents feel bad selling ludicrously overpriced houses to their clients. With the government's current soft landing measures in place, we may finally start to see more reasonably priced listings in these major markets, but in the meantime it's worth looking at locations where housing markets are stabilized and attractive.
The east coast, for example, is the epitome of a stable market, the only problem is that growth may be an issue, since population and economic growth maintains a status quo without actually growing much. Saint John's, in New Brunswick is an example of a city that is amazing for those looking to invest in a rental property; it is one of the fastest growing cities in Canada, and with several Universities in the area, there is an abundance of students looking for rentals. Many of the houses in Saint John's are affordable, but require serious work and renovations to become presentable. An investor with a can do attitude may do well in this sort of environment.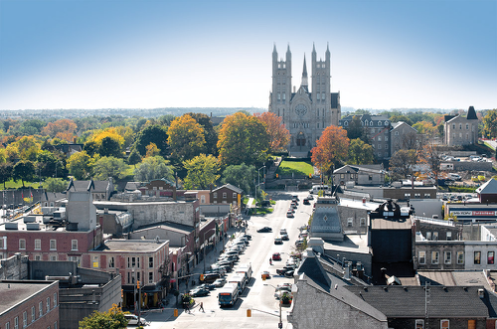 Data released earlier this year indicated that Guelph, Ontario is, in fact, the best place to currently buy. The average cost of a house in Guelph is just under half a million dollars, which may sound expensive, but compared to Toronto this is actually quite reasonable. It's about four times the annual average income, and with a standard 20% down mortgage, you could get into a property for $90,000.
As far as rental units go, because there are so many university students and burgeoning industries in the city, you would never need to worry about your units going empty (the cities rate of vacancy is sitting at about 1%). The rate of value increase is also consistent in Guelph, but it won't soon become a runaway market. Basically, tackling the Guelph real estate market seems like a cure for agents who are motion sick from all the insane fluctuations in Toronto and Vancouver.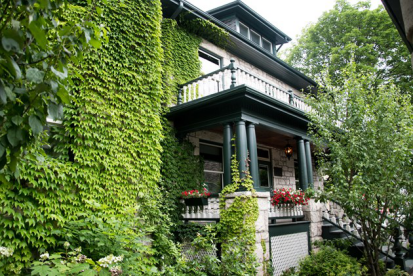 According to the stats, real estate agents working in the Guelph area can rest assured that business will continue at a healthy and reliable pace for the foreseeable future. A hungry young agent may even want to utilize a commission advance service to leap frog over the competition and move some property as buyers' appetites shift towards this area – visit the AccessEasyFunds website to learn more about the benefits of a commission advance.
So whether you're looking to buy a property for your family, for rental purposes or for both, consider Guelph. And if you're a realtor looking for a stable market to do business in, consider Guelph as well. Trailing Guelph for best places to invest in real estate are the following: Durham, Brantford, Kitchener and Thunder Bay. If any of these locations suit your taste or lifestyle better, they're worth looking into as well.