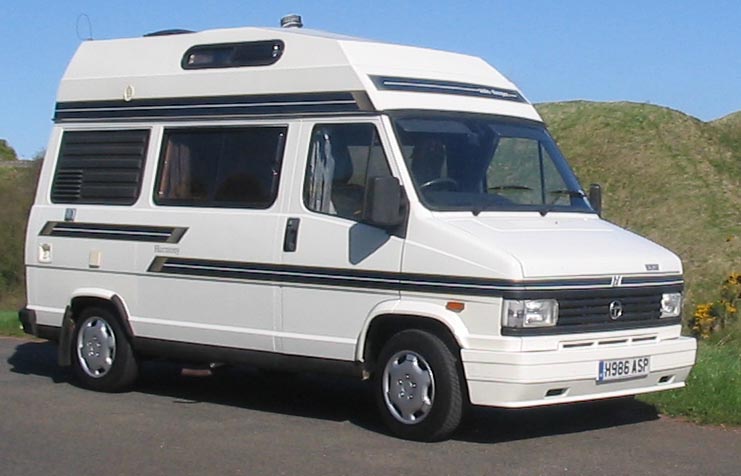 That magical coating of frost on the grass, a mist over the meadow, a gorgeous early sunset: if your motorhome remains in storage for the entire winter, you could be missing out on all of this. A winter motorhome break is a fantastic way to dust off the cobwebs and enjoy the countryside at its best.
With this in mind, here's our selection of top gadgets and accessories for a fun, safe and cosy winter motorhome trip.
Thermal blinds
With developments such as computer-controlled thermostatic heating systems, motorhomes have certainly come a long way over the last decade or so on the heating front. But once you get into sub-zero territory, it's a case of every little helps when it comes to insulation and this is where a good quality blind really comes into its own.
Motorhome accessories specialists such as Outdoorbits and Silverscreens stock suction-mounted blinds designed to suit specific models. Typically, these consist of multiple, alternating layers of aluminium film, polyethene and insulating padding, all geared up to keeping you cool during summer and warm during winter. Condensation can be a real problem during winter, so pay special attention to blinds that feature an anti-condensation PVC film as an outer layer.
A luxury winter sleeping bag
If your current motorhome bed isn't quite to your liking, the thought of waking up on a freezing January morning to a stiff back might be enough to put you off the whole idea of a winter trip. If so, an early Christmas present might be in order in the form of a Duvalay sleeping bag. Featured on Dragon's Den, Duvalay specialises in motorhome-friendly luxury sleeping bags incorporating memory foam and a duvet, with a winter tog variant available.
Snow Socks
When it comes to snow, there's a hierarchy of protective measures to consider. If you're heading to northern Europe for instance, it's compulsory in many countries to fit winter tyres or all-season tyres designed for use in wintry conditions. The rules differ from country to country, so check out AA touring tips for the specific requirements of the countries you'll be driving through.
If you're staying in the UK and planning on taking your motorhome somewhere where snow is extremely likely, consider investing in either winter tyres or a snow chain.
If you're a fair weather motorhome enthusiast, bear in mind that even if the forecast is clear, you can never rule out the possibility of a snow shower. This is why Snow Socks can be a reassuring addition to your motorhome kit. These are textile covers that are quickly and easily fitted over your motorhome wheels to give you that all-important extra grip on snow-covered untreated surfaces.
Designed for very low speeds and short journeys, they could be just what you need to get you clear of your campsite track and back up to the main treated road. Snow Socks are purchased in packs of two and are applied to the relevant drive wheels. They're widely available from RAC Shop and other outlets – but make sure you get the right size for your motorhome's tyres.
Solar-powered lights
If you want to create a cosy glow in your motorhome this winter, think carefully about lighting. Inbuilt halogen or standard fittings can sometimes be a little harsh in tone and can also take their toll on your power supply.
Consider portable solar lanterns as a smart alternative. The Luci range from MPowerd is especially cool. Powered completely by sunlight with no batteries needed, these solar lights can operate in temperatures as low as -10°C and retain 95% of charge each month when in storage. Opt for the Luci Aura model for the option of a multi-coloured effect.  (Available from a range of UK stockists for around £20).
Site-finder app
Although there are plenty of all-year camping options dotted around the UK, winter isn't the best time to head off in a general direction and see what you stumble across. Also, if bad roads and weather mean you don't reach your desired spot, it's useful to be able to identify fall-back options.
This is where the AA Caravan and Camping Guide comes in useful. Featuring details of 850 caravan and camping sites across England, Scotland and Wales, you can search for options around your current location or specify a desired location. Get at-a-glance directions, contact details and price information: ideal if you need to change your original plans at short notice when on the road.
Looking for extra reassurance before you venture out this winter? Shield Total Insurance is a motorhome insurance specialist offering multi-trip UK and European motorhome rescue cover from just £75. Visit the Shield Total Insurance website to find out more.