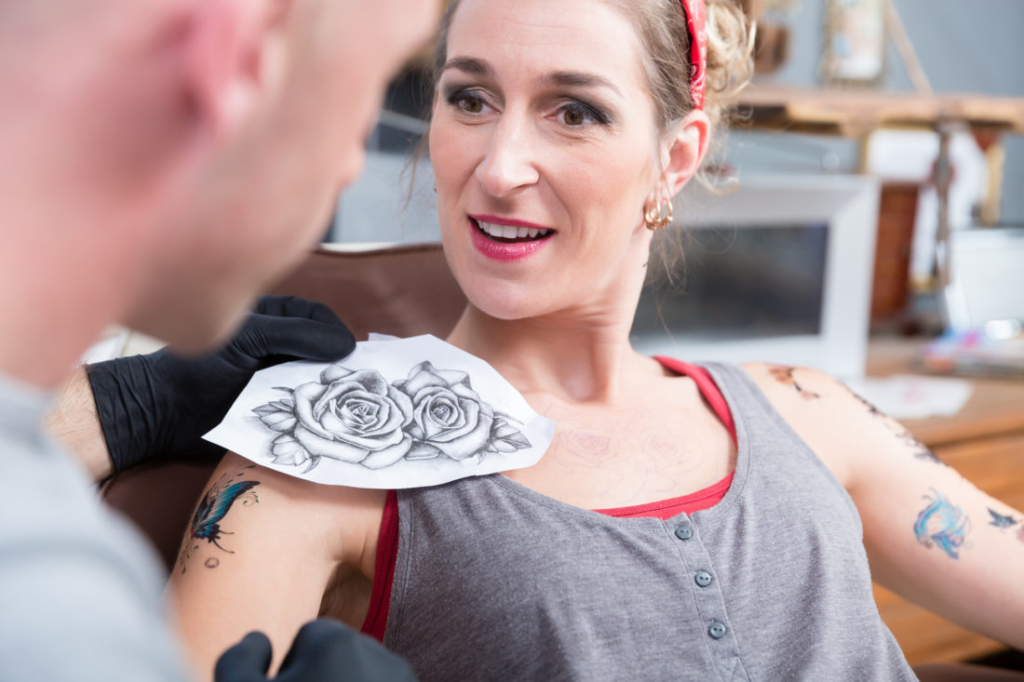 Congrats on your new tattoo! To keep it looking great, it's important to take good care of it. Follow these 5 tips for good tattoo aftercare.
You finally got that new tattoo that you've been thinking about for ages.
However, getting a tattoo doesn't end at just, sitting in the parlor chair. You have to take certain steps to keep your skin healthy afterward.
Here are 5 tattoo aftercare tips that you should take to heart after you leave the chair.
Tattoo Aftercare Tips
It's not enough to just get a tattoo, you also have to take measures to keep your skin safe after. These are a few things that are essential.
Follow The Advice Of Your Tattoo Artist
Most tattoo artists aren't going to let you leave their business blind. They will give you a set of detailed instructions.
You will need to follow these instructions to the letter, they aren't just blowing hot air. A lot of artists will have a pamphlet that you can take home to go by.
Leave the Bandaging on for 2-6 Hours
Once the tattoo is complete the artist will typically clean the skin and apply anti-bacterial ointment to the area.
It will be tempting to move the bandages out of the way to gaze at the beauty that is your new tattoo but, this is a bad idea. The bandaging is there to protect it from airborne bacteria.
Gently Wash the Tattoo
It is best to use warm water and unscented anti-bacterial or antimicrobial soap. Use your hands to gently rid the area of blood, plasma, or leaked ink.
Make sure to only use your fingers and not a washcloth or loofah. Also do not hold your tattoo directly under the water.
Make sure to keep the tattoo clean and dry.
Apply Non-Scented Moisturizing Cream
Apply a thin layer of moisturizing cream to the area. Make sure the cream is non-scented. Your tattoo artist will typically recommend a few for you to try.
After you apply the cream you can either recover it or, leave it in the open air. Again, it depends on what your tattoo artist recommends.
completely healed. Usually, this depends on how well you heal, and the size of the tattoo.
Avoid Direct Sunlight
Avoid direct sunlight if you can help it. Healed tattoos can fade in the sunlight. This is especially true for colored ones.
If you're going to go to the beach right after your tattoo is healed, make sure it is covered, or you apply a high SPF.
For more lifestyle blogs such as this, click here.
If You Aren't Completely Satisfied
In some cases, people aren't completely satisfied with their tattoos, or maybe you've had your tattoo for a while and you no longer enjoy it.
If this is the case you can get it covered up or look into the tattoo removal.
Enjoy Your New Tattoo
For some, tattoos can become a definition of who they are. Many get personalized tattoos that mean something to them, and some, just want a design that they really dig on their body forever.
Whatever your reason you should be able to express yourself without worrying too much about what to do after.
Follow the following tips on tattoo aftercare and you are guaranteed not to run into any issues.
For more information on this subject, or any others contact us.