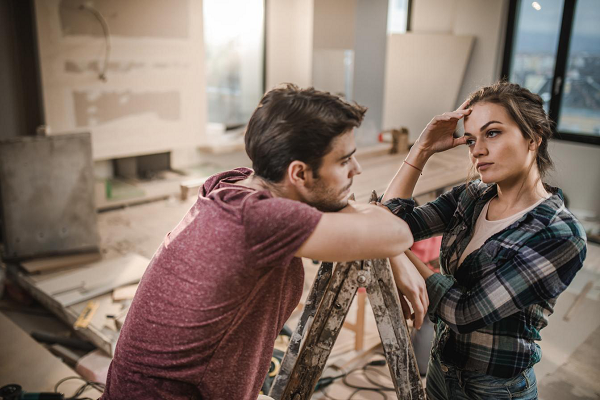 There are always countless things to do around your home. Whether it's painting the deck, planting a new garden, or customizing a piece of furniture, there are many projects you can do yourself with little instruction.
That being said, replacing your home's windows isn't one of them.
It may seem appealing to skip the installation expense and install your own replacement windows, but in most cases, it's a bad idea. Without the training and understanding of the nuances of window installation, you could end up doing more harm than good to your home. There are a few key reasons to why your replacement window installation is best left to the experts.
Experience is everything
Ask any professional and they will tell you that It takes years of practice and mentoring to become a master in any trade, and window installation is no different. Trusted and experienced companies like Centennial Windows & Doors have a fleet of installation experts that are fully qualified to install and service your windows any time of year. Before even one of their experts leaves their training facility, Centennial ensures that they've spent hundreds of hours on their training course. Once completed, the installers are assigned to shadow experienced counterparts to develop an understanding of the nuances of window installation. If you're looking to upgrade your windows this spring you can rest assured knowing these measures help Centennial develop and maintain a reputation of service excellence.
Tools of the Trade
While experience is important, another aspect of DIY window installation is the lack of proper tools to get the job done correctly. Unless your tool selection is specialized, there is a good chance you'll lack the specific tools needed to install a window.
Here are just a few of the tools common among window installers:
Drill and drill bits
Oscillating saw
Shop-vac
Caulking gun
Wood filler
The right installation specialist will carry all these tools and more to ensure that the job is done right the first time.
Protect Yourself
Another aspect of window installation that needs to be taken into consideration is warranty, or in the case of DIY replacement windows, the lack of one. Most window companies offer a warranty to protect the manufacturing, installation, and lifetime of a replacement window. This grants insurance against damage done at any stage of the process. As a DIY project, if a mistake is made, it is on you to finance a fix. Depending on the error, you could end up with thousands of dollars in damage to the window — and even your home.
There are countless risks associated with major DIY projects. Installing windows is a complicated process that needs an experienced hand. While the idea of saving money is alluring, it is a safer approach to hire a professional to handle the process. Ideally, it's wise to hire one company for all of your replacement window needs. They'll manufacture, install, and service your window for its lifetime — and that means peace of mind for you.