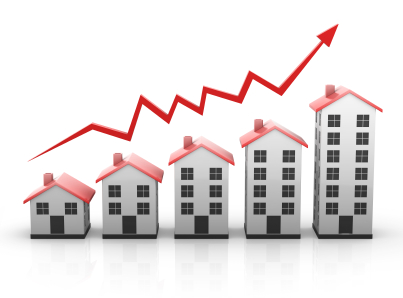 If you're new to the investing game, it can all seem a bit daunting at first – trying to figure out what to invest in, and where, and on top of that, how much you should invest. Of course you want a stable market in which to invest, but with some movement to allow for at least some return on the initial investment itself. One such lucrative market to get in on, especially within the UK is the housing and property market. This article will look at where the best places in the UK are to get in on the housing market as a form of investment.
London
Of course, property in London is probably one of the first things people think of when they think of purchasing property within the United Kingdom. While purchasing in London can be a great investment due to the demand of property in the capital, it can also run relatively higher than other areas of the country such as the north or south west. This in itself isn't necessarily a deal breaker – and in fact you can purchase an older property away from the centre and then renovate it to be able to provide a higher return on the initial investment – or in order to rent it out at a higher price, both of which are ideal results.
Oxford
You might not think it would be the most ideal place to purchase property for investment purposes, but Oxford is growing into a big up and coming location for property seekers. With new railways and stations being put into the north end of the city, promising commuters to London an hour or less travel time, this is becoming a desirable place for those people who either can't afford, or don't want to have property in the capital. Some of the newer estates in Oxford are going for up to £250,000 which is a lower price for investors to spend to get in on this future lucrative property market.
The Countryside
Various country locations throughout the UK have proven to be lucrative and potentially high earning investments for a number of people, regardless of investment knowledge. For example, purchasing a property in, or near, a highly desirable holiday location for many lends itself to being able to be used as a holiday let or cottage. The potential for large incomes is huge in these areas, especially over summer months as some larger holiday cottages can go for a thousand pound per week alone, which is a massive income return if let out most of the year.
So there you have several options for purchasing property as an investment throughout the UK, and why each area is sought after for not just investors but also for people looking to buy, rent or holiday. Hopefully this will make your next property decision simpler and help you make the best choice for your future property ownership in the UK.
Written in collaboration with Air Charter Service