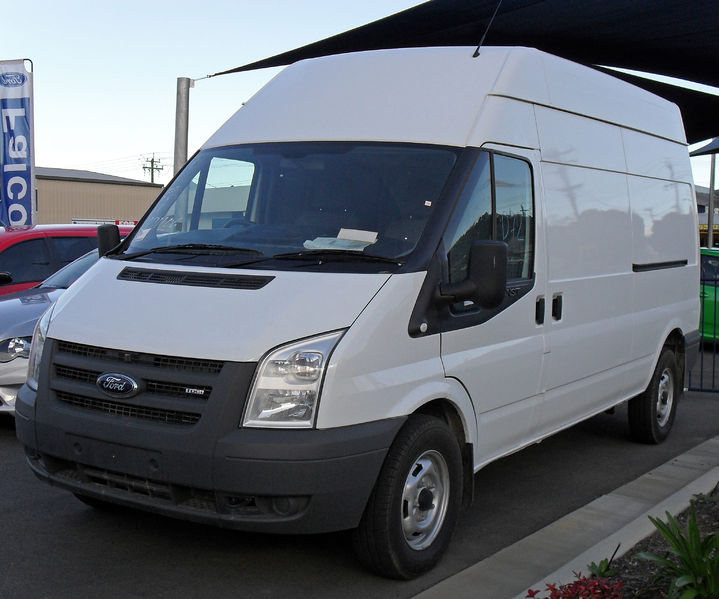 The Ford Transit van has been keeping Britain moving for over forty years. It's an iconic part of the British workforce and loved by businesses of all sizes. Once you've decided to invest in a transit van there are a few easy things you can do to keep your vehicle in tip-top condition.
Keep the oil topped up
The oil in your van's engine is there to keep everything running smoothly. It's important to monitor this, if the level falls too low your van can suffer serious damage. Use the dipstick in the oil well when the engine is cold to see if you need to top up. There's a mark on the dipper itself that shows the ideal level. If you smell petrol, or the oil looks dirty, then change it immediately.
Check the battery
Safety first when checking over your van's battery. You'll need to protect your hands from spillages as the power cell that runs your van's electrics is filled with sulphuric acid . However, if you do accidentally spill anything on your skin then wash it off straight away with clean water. It's also very dangerous to smoke around these units as they emit flammable hydrogen gas.
Keep your tyres well-inflated
Maintaining your tyres at the perfect pressure is important for both safety and fuel economy. Tyres without the correct amount of air may not grip the road, and will use more petrol. Keeping the levels correct is an easy job – use a tyre gauge at a garage to check the pressure.
If you need to add air then attach the hose and add new air little by little. While you're doing this you will need to keep checking the tyre's pressure until it's correct. There will also be instructions in your van's manual on how to replace a tyre entirely if required. It's always best to know how to change your spare wheel, and where it is, well before you hit a problem.
Invest in a transit van, invest in the right tools
You don't need any fancy tools to keep your transit van in good working order. Most jobs can be dealt with using a screwdriver, pliers, a selection of spanners, a tyre pressure gauge, screw holders, wire, a torch and taper feeler gauges.
When working on your van you need to make sure you:
Don't smoke
Have a working fire extinguisher, just in case
Have the handbrake on and make sure the gear stick is in neutral
Use the right tools for electrical jobs
Don't wear loose clothing or jewellery
Wash your hands thoroughly after touching toxic substances
Alongside your own maintenance you need to book your van in for a regular service. With the right care, and a little attention, your van will be your business' best friend for as long as you need it.