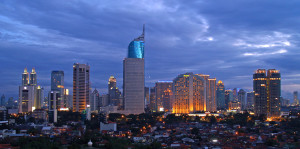 Travelling in Indonesia is an assault on the senses. Great food, friendly people, amazing nature and a fascinating melting-pot culture steeped in history, fun and a whirlwind of differnet ideas. Jakarta is a pretty safe place for girls to visit but there's a few things to consider.
Getting around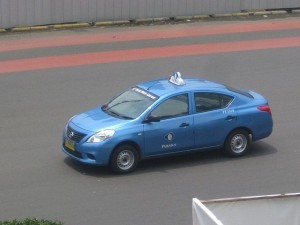 Take the advice of Indonesia's ladies in residence and only take Blue Bird taxis. They might mean you no harm but Jakarta's taxi drivers have a reputation for taking the long way round to bump up their fare. The last thing you need on arriving in a new city is to find yourself out somewhere (even if if still in a cab) that you hadn't planned on being. But if you ask me, being a foreigner and a woman will make you a bigger target. Blue Birds are easy to spot and use their meters – it's Rp 7,500 ($0.50) as a starting fare. Download the app to order one direct.

Stay in touch
Make getting a local SIM card a priority for you on arrival, you can pick one up at the airport and services are generally reliable and pretty cheap. It's reassuring to be able to plot your location on Google Maps (see the taxi advice above) and if you do get into any trouble the ability to call the hotel will be really worth it. Remember that modern technology is your friend nowadays, and getting your phone quickly back on the grid can help you Google Translate your way over the language barrier!
Accommodation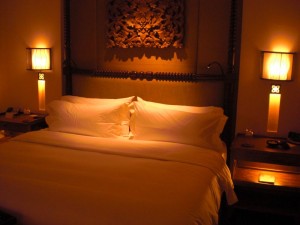 The rules here are pretty much the same as for any major capital city – have somewhere booked before you arrive, ask if there are safe places to store your stuff and let people know where you're going and when you plan to get there. For a spacious and clean spot to chill after a day's touring check out the Grand Whiz Kelapa Gading. If you're about to hit Jakarta you can book Grand Whiz Kelapa Gading online so your room is ready on arrival – they'll be happy to help.
Dress
This one is pretty important. Indonesia has one of the world's largest muslim populations and the diverse populations that goes with it. The tank tops that were fine for Bali's beaches are not ok for the big city. Respect for religion is a big part of everyday life and you'll be reminded of this with the booming call to prayer five times a day. Do the decent thing and consider the locals, there's no need to wear a headscarf but think about dressing modestly, cover your shoulders and nothing too revealing.
It's not that difficult to stay safe when you hit a new city nowadays. Let people know your plans, stay in touch and a bit of local knowledge goes a long way. Jakarta is a great city and don't be put off getting out there to explore – BlueBird will be there to get you home!