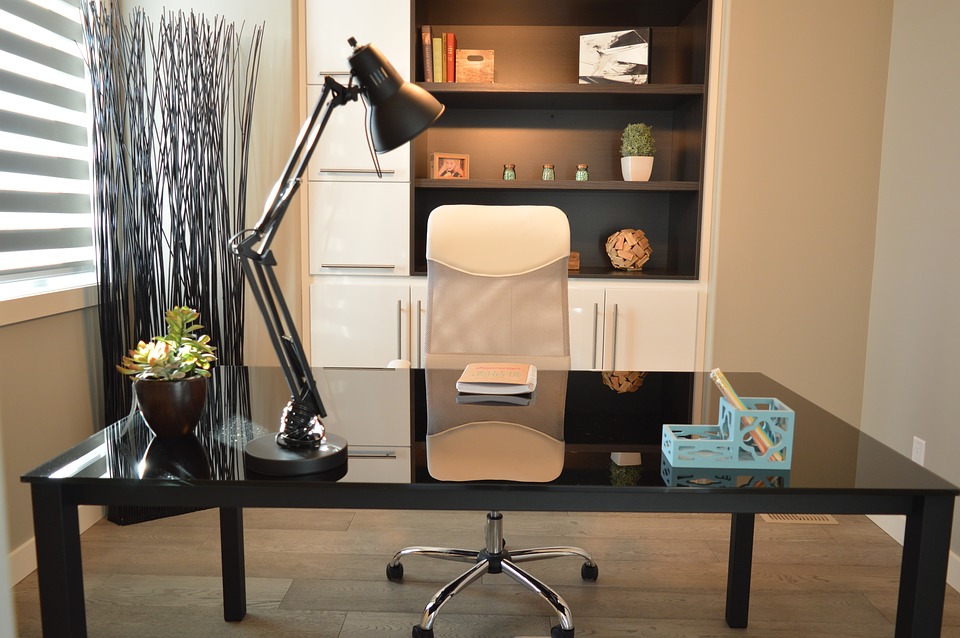 A huge number of employees will spend vast amounts of their working week based in an office. This environment therefore needs to be comfortable enough to accommodate each working day, whilst simultaneously providing a creative and inspirational ambience. It is possible to decorate any office cheaply and simply. It needn't be expensive, or time consuming, but with just a little bit of effort and minimum spend, you really can make a difference and transform the environment into a more productive space. It is in fact the little things that make all the difference.
Plants are the most hassle free and simplest way to add decoration to any office. The key is to keep the plant simple, ensuring maintenance is kept to a minimum, whilst choosing a pot with a more noticeable design to catch the eye. A dash of colour in a pot can add instant transformation. Plants can improve the air quality in many stuffy offices and are a healthy addition, as well as being accessible enough to arrange and display variably around the room.
Stationery supplies and accessories all offer plenty of opportunities to enhance an office décor. With so many designs on the market, it is possible to choose an appropriate theme to compliment the immediate environment. From paperclips and pegs to drawing pins on accessorised bulletin or pin boards, such items are tasteful accompaniments and great starting points for office themes, as well as being highly practical.
Large picture frames with suitable inspirational quotes can be added as a neutral, but encouraging, addition and work well in almost any industry. Theses quotes perhaps work better than more personally chosen pictures and provide a touch of stimulation to the motivation for all office employees.
Carefully chosen fruit bowls and cups can also be effective additions by bringing a touch of home comforts to the office, whilst fully co-ordinating with the chosen theme. Their careful placement can also refresh a tired looking office in an instant.
Storage is not just practical, but enhances an office by keeping the area clutter free whilst providing a colour co-ordinating theme with trays, files and stationery pots, even extending to cable storage. Such items give the office that organised feel whilst creating a desired area of space.
When decorating an office, it is worth remembering that personal taste varies greatly and trends are constantly changing. The overall feel of the office should remain priority when implementing such changes. For a more accessible touch, it could be worth keeping colours and themes to match the design of the company brand or logo, ensuring it never tires and can be refreshed simply as and when is required.
Decorating an office doesn't have to be a costly task. However, even the smallest of outlay will prove beneficial in the long term. There's no denying that when an employee feels inspired by their immediate environment, their productivity increases, resulting in an improved work ethic. That itself is worth the small investment.