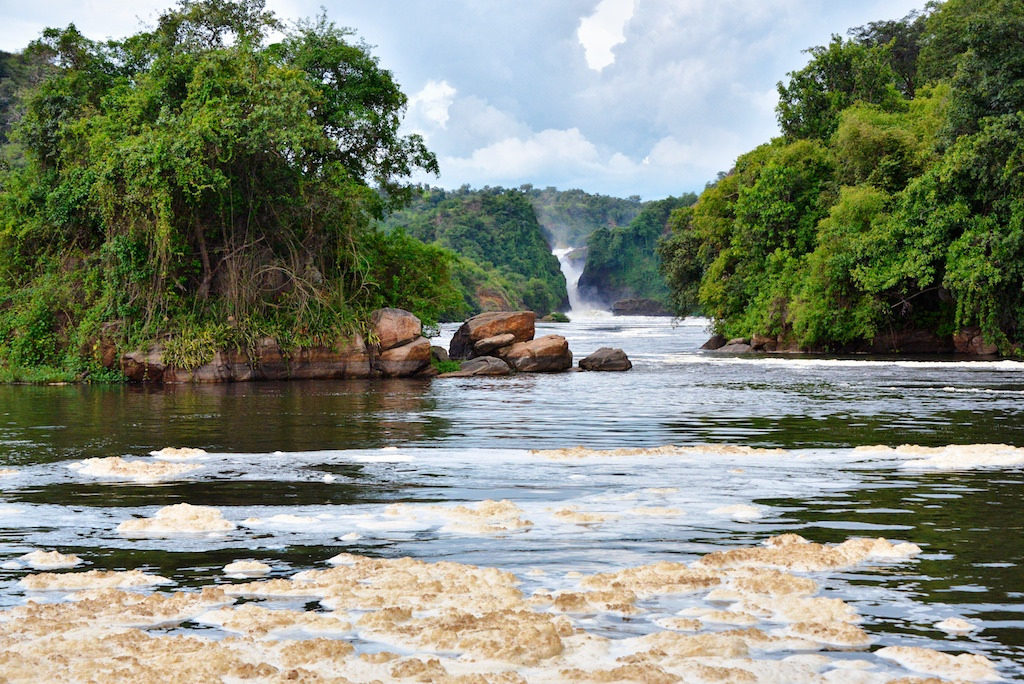 My only brief encounter so far with Africa has been a trip to Uganda, a trip which was not planned, nor expected, but a trip which I will never forget. Without going into too many details, I was encouraged by a friend to go, and I am so thankful that I did. Uganda was a country that welcomed me with open arms and which showed me some of nature's most amazing feats. If you have any plans to visit Africa, then here are just a handful of reasons why I would recommend that you put Uganda at the top of our list.
Mountain Gorillas
One of the most fascinating attractions across the whole continent are the beasts which live in the perfectly named Bwindi Impenetrable Forest, mountain gorillas. More than half of the world's population of mountain gorillas reside here in Uganda, and you can take a tour close to the Rwandan border, which will take you within meters of these magnificent beasts. To get close with a gorilla Ugandan safari guides will take you to their environment within strict times, to see the animals without disturbing them.
Safari Dreams
It is certainly possible to see the big 5 game animals in Uganda; the lion, rhino, cape buffalo, leopard and the elephant, but unfortunately, it is not likely. With this being said, you can definitely expect to run into at least 2 or 3 of the 5 during a safari in Uganda.  In the Queen Elizabeth Park for example, you will have the chance to spot hippos, lions leopards, and even the native Ugandan kob, not to mention over 500 species of birds.
Nature
For me Uganda never really gets enough credit for the natural environment here, offering up some of the most spectacular landscapes that I have ever witnessed. The Rwenzori mountain range, which has a beautiful nickname in 'The Mountains of the Moon' offers a completely different side to Uganda, whilst in the south of the country you'll find Lake Victoria, the second largest freshwater lake on Earth.
Diversity
Uganda is a nation which consists of more than 50 tribes, the result of this is a nation which is very diverse and manages to both celebrate the different cultures, and come together in synergy. This is perfect for those looking for an alternative culture experience, Uganda is a great place to visit, laid back, culturally attractive and just a little bit edgy, a traveler's dream.
The River Nile
Everyone connects the River Nile with Egypt – correctly so – but few realize the presence of the River Nile in Uganda. In fact Uganda is the source of the River Nile. During your visit to Uganda you could head to the town of Jinja and kayak down the very beginnings of the famous River Nile.
Uganda is the ultimate alternative African travel destination, this country offers you the best of Africa, for the best prices.